This is another flower seed that made it to my stash!
Five Spot
(Nemophila maculata)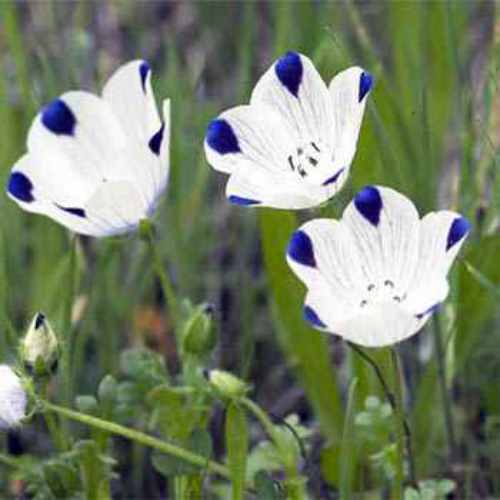 This is an especially good annual flower for dry areas. It is a low-growing, carpet-forming flower that is great for borders or even containers. I am excited to see if it is a self-seeding annual or not (I hope so)! Five Spot blooms spring through summer!